Careem team has added a new cool feature to their app. Coming straight to the point, when we open careem app on our phones, and go in the categories option, we see a category named "Pepsi Ride". The main reason of this feature being cool is that when we click on this option it gives us a interface to choose our location.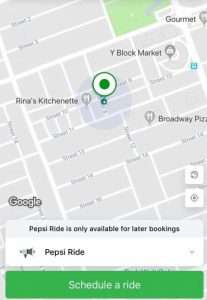 After entering our location and waiting for the car, you see this beast limo coming to your location !
After entering the car you see a crew of five people and guess what ? These men are the winners of Pepsi Battle of the Bands season 3, Bayaan the band.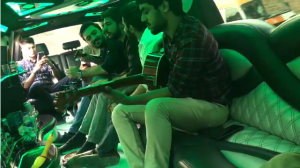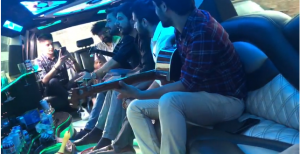 These lucky Lahoris not only get a chance of hanging out with them but, but also to sing with them and enjoy their music. All of this was organized by Pepsi Battle of the Bands to surprise the fans.
The winners of PBoB have won a cash prize of Rs. 50 lacs, royalties to all songs in future, concerts all over Pakistan and an album contract with pepsi. Similarly the runners up, Xarb also won a cash prize of Rs. 25 lacs, an album contract and obviously a huge fan following. Now Pakistanis are expecting these talented bands to bring good music to Pakistan.