Sui Dhaaga is an upcoming Indian Hindi-language comedy-drama film. Starring Varun Dhawan and Anushka Sharma in the lead roles. Sui Dhaaga shows them as a married couple who belong to a lower-middle-class society. Varun plays Mauji in the film, whose grandfather left nothing behind after his sewing business failed. He gets married to Mamta (Anushka) who makes him realise that he needs to stand up on his feet for survival.
Discouraged by his parents, Mauji along with Mamta set off on a journey to explore new heights. As evident in the trailer, Mamta never backs down from supporting her husband. She always supports and encourages her husband. Instead, she goes an extra mile to help him achieve his goal that shows a strong relationship between them.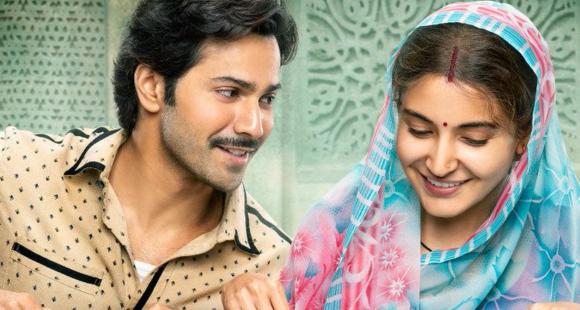 When trailer released, people are making fun and memes of Anushka according to her facial expressions and acting in the trailer but the director Maneesh said,
We wanted someone who could effortlessly transform herself into a character who is intelligent, strong and expressive even in her silence. Anushka brings in the authenticity and resilient spirit as a performer and a star. Today, moviegoers want to discover and love characters that they connect with. They want to identify themselves with the story and see how convincingly and truthfully actors translate it.
The picture aims to hard work and dedication and also not to lose hope. The film also aims to highlight the traditional art from handicrafts. Both of them have been training hard for their roles. Previously, the production house revealed pictures of both Varun and Anushka learning the skills required for their roles.
सुई-धागे की शुरू तैयारी| @Varun_dvn begins workshops to master the art of #SuiDhaaga one stitch at a time! @SuiDhaagaFilm pic.twitter.com/jXju6Qtpg2

— Yash Raj Films (@yrf) December 12, 2017
कतरन से बुनी कहानी
पैबंद लगा के है सुनानी
– सुई धागा@SuiDhaagaFilm | @yrf | #SuiDhaaga | @Varun_dvn pic.twitter.com/9YTCmiNMX8

— Anushka Sharma (@AnushkaSharma) January 29, 2018
The film is completely set to release on September 28, 2018. The official teaser is out now.