Kulsoom Nawaz, the former First Lady and the wife of former Prime Minister Nawaz Sharif. The former first lady died in London after losing a battle with cancer. Kulsoom was diagnosed with Lymphoma, a type of cancer that affects lymph nodes, in August 2017. Kulsoom was suffering from cancer for the last couple of months and had reportedly been in the coma, as well. She lost her battle without knowing that her spouse along with her daughter jailed thousands of miles away in Pakistan.
In Early, Kulsoom married to Nawaz Sharif in April 1971 and considered as the First Lady when her husband was elected. Kulsoom served as Pakistan's first lady from 1990 to 1993, 1997 to 1999 and then 2013 to 2017 as her husband served as Prime Minister of Pakistan. She got an honour to served as the First Lady three times in her politic life. She also served as the president of Pakistan Muslim League (PML-N) from 1992 to 2002.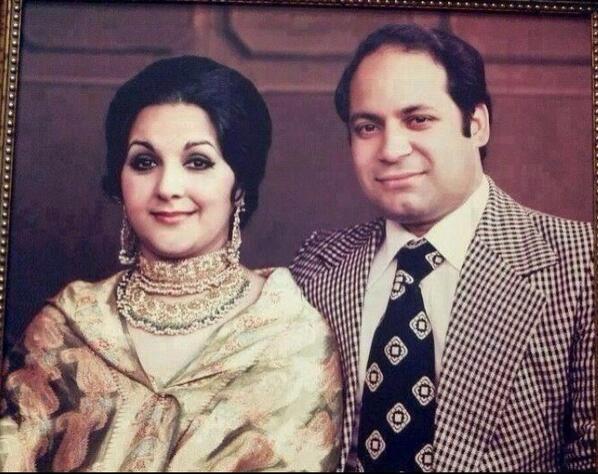 Although, the death of Begum Kulsoom Nawaz was a very sad news. She was not only a former Prime Minister's wife but also a great woman and a strong leader. We may dislike the politicians as much as we like, but most of them reacted to the tragic death in a manner any civilized society expect them to react. Obviously, it was a shocking news for her family and also for others. Ex-Prime Minister and his daughter were temporarily released from jail to attend the funeral of Begum Kulsoom Nawaz.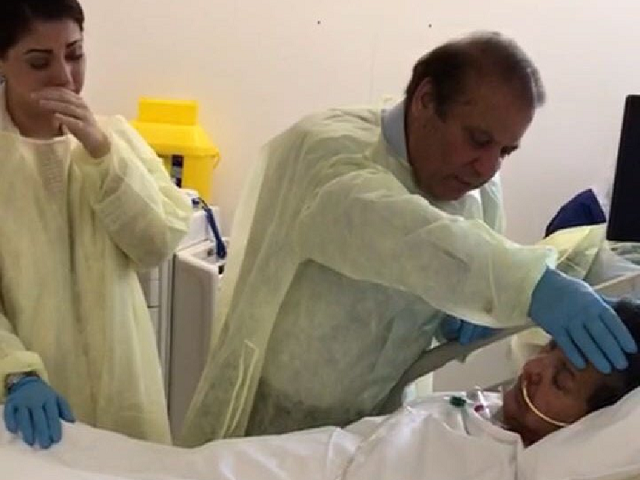 Asif Ali Zardari and Bilawal Bhutto Zardari decided to meet former prime minister Nawaz Sharif to condole the death of former First Lady Begum Kulsoom Nawaz, Geo News. Senior Pakistan Peoples Party (PPP) leaders included Khursheed Shah, Raja Pervaiz Ashraf, Qamar Zaman Kaira are expected to attend the funeral prayers of Begum Kulsoom. After releasing news of her passing, many people shared their reviews on social media.
We are extremely saddened by the news of Begum Kulsoom Nawaz's passing away. We have massive respect for her, who stood like a rock in the face of a dictator, when no one else around her did. May she rest in peace. #KalsoomNawaz

— PTI (@PTIofficial) September 11, 2018
إِنَّا لِلّهِ وَإِنَّـا إِلَيْهِ رَاجِعون

COAS expresses his grief and heartfelt condolences to the bereaved family on sad demise of Begum Kulsoom Nawaz. "May Allah bless the departed soul eternal peace at Heaven-Amen", COAS.

— Maj Gen Asif Ghafoor (@OfficialDGISPR) September 11, 2018
نہایت ہی افسوسناک خبر، انا لللہ وانا الیہ راجعون۔
۔ اللہ پاک مرحومہ کو جنت الفردوس میں جگہ عطا فرمائے pic.twitter.com/yXrKI1mOTl

— Sheikh Rashid Ahmad (@ShkhRasheed) September 11, 2018
May Begum Kulsoom Nawaz rest in peace and may Allah give her family solace. She was a brave and dignified lady. It is tragic that her husband and daughter were prevented from being with her when she needed them most.

— Najam Sethi (@najamsethi) September 11, 2018