Global News has learned from multiple sources that two senior members of Premier Doug Ford's inner circle were forced to resign Friday due to allegations of sexually inappropriate behaviour.
Jim Wilson resigned from his position as Minister of Economic Development and Trade, as well as PC caucus after he was confronted with the allegations.
The allegation's involving sexual misconduct, were made by a male Queen's Park staffer and the Premier's office became aware of the claim late Friday afternoon.
Just after 6 p.m., a member of Premier Ford's communication's team issued the following statement: "The honourable Jim Wilson he resigned as minister of economic development. Job creation and trade effective immediately. Mr Wilson will also be resigning from the Progressive Conservative Tory caucus to seek treatment for addiction issues.
The short statement made no mention of the allegations against Wilson.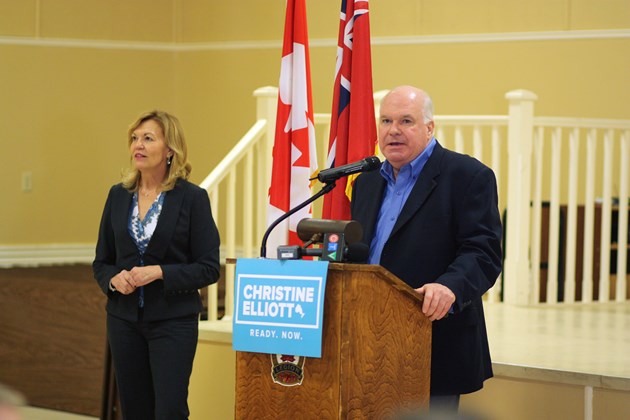 Wilson will remain as the MPP for the riding of Simcoe Grey, sitting as an independent. Jim Wilson has been a member of provincial parliament since 1990 and had served in the cabinets of former premiers Mike Harris and Ernie Eves. He was also chosen by the PC party to serve as interim leader following the 2014 resignation of former leader Tim Hudak.
Global News reached out to the premier's office and Jim Wilson for comment and have not received a reply.
Global News also learned from multiple sources that Andrew Kimber, Ford's executive director of issues management and legislative affairs, resigned Friday after being confronted about multiple sexually inappropriate text messages he allegedly sent to a female staffer at Queen's Park.
No statement was issued about Kimber's departure or about the allegations. Kimber had been a trusted adviser to the premier since he was sworn in this summer.