Domestic violence is a rare issue of almost every country. This brutality is an issue that rarely gets the attention it deserves. Cases of this assault are rapidly increasing in the world, as well as in Pakistan.
Mehreen Bibi, a simple citizen who lives in Attock area in Pakistan was abused by her in-laws including her husband, father-in-law, brother-in-law and uncle-in-law. Her in-law's relations abused her by beating her and tore her clothes apart and threw her on the streets of Attock. She made a video by herself explaining the horrible acts that were carried out on her by her own in-laws.
On that video, she told the Pakistanis and every one who will be going to see the video that she married Abdullah Faiz, who was the son of journalist Haji Faizyab. Almost 7 years were gone of her marriage. Further, she added that after 10 days of her marriage she had come to know that her husband Abdullah Faiz is a gambler and alcoholic.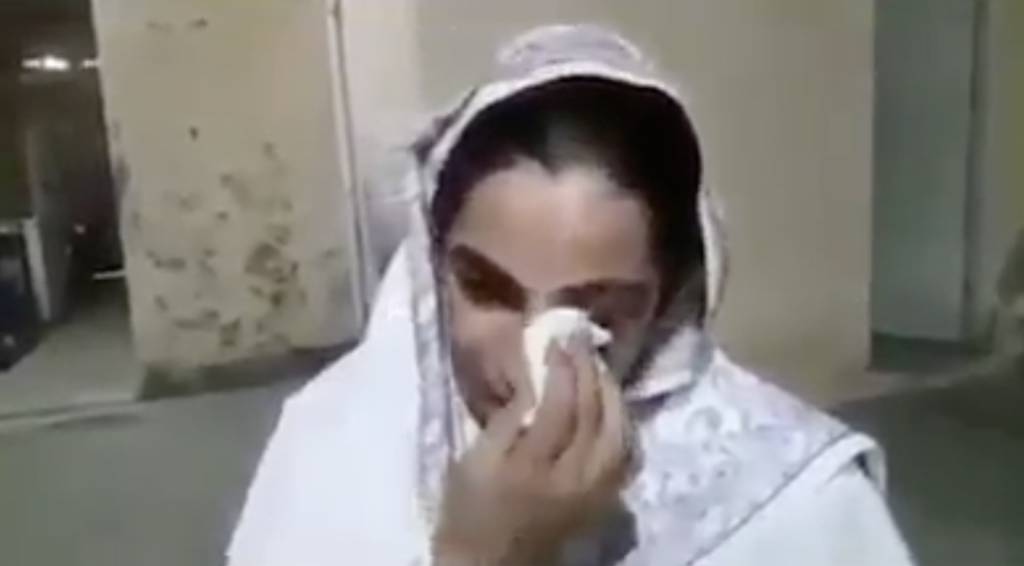 She made a video by herself. On that video, she said that after her father's death 5 years ago, she had inherited a property worth Rs. 6 to 7 million Pakistani rupees but her husband used to beat her for money to spend it on gambling and other illegal activities. She said that it is not only her husband who beats her but also her brother-in-law, father-in-law and also her uncle-in-law who regularly torture her.
Further, she added on her video that it was September 30 and about 10 o'clock at night when she refused to give money to her husband for gambling, then her husband and her in-laws start torturing her badly and tore her clothes apart and then thrown her naked on the streets of Attock. She said that her sister put a piece of cloth to her body and took her on a safe place. She requested the prime minister of Pakistan Imran Khan and chief justice of Pakistan Saqib Nisar for justice.
There are some people who reacted to that video.
Yes! we should empower the woman because a woman plays an important role in man's success. Beating a woman is and always been a crime and we should take action immediately. There should a be an awareness campaign for the protection of the woman against violence act that every woman can protect her from devilish eyes.