With the season almost coming to a close, Coke Studio brings up with a new song "Ballay Ballay" paired Aima Baig and Abrar ul Haq. This song was considered as the 'Shaadi song of the year'.
The 90s popstar returns with a bhangra track. A duet with Aima Baig makes the song Ballay Ballay more energetic and relaxing. Previously, Coke Studio was struggling with the start of season 11. Most of the songs in season 11 was not gaining much fame but with the return of Abrar with Aima with a different tempo and amazing vocals, Coke Studio just saved its reputation.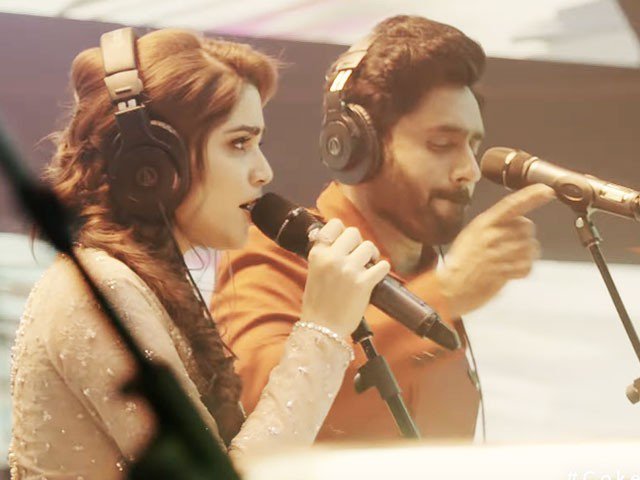 Abrar was known as the Bhangra King of the industry and with the bhangra style, he just rocks the stage. Abrar dominates most of the song and provides nostalgia for those, who grew up listening to him. Aima Baig was quite awesome with her previous performances with Shuja Haider in Aatish.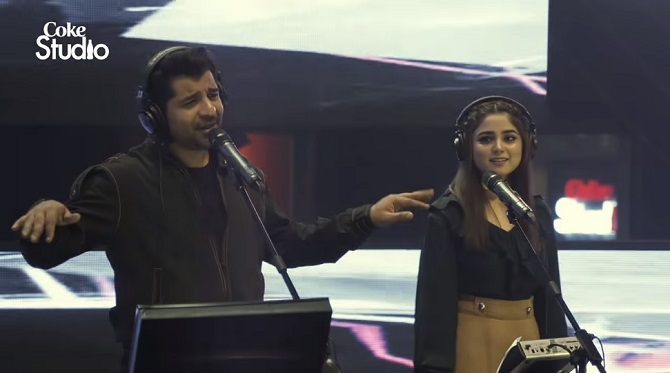 And also rocks the stage in Malang with Sahir Ali Bagga.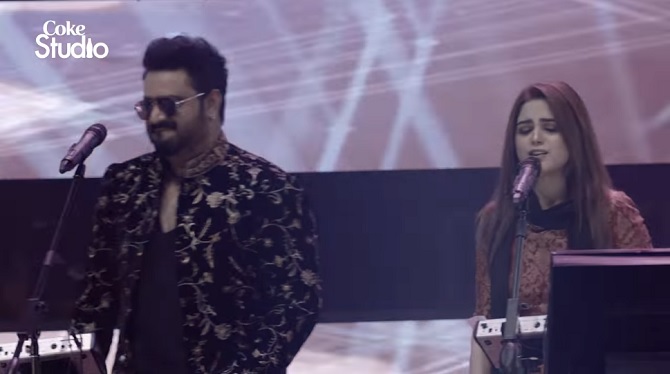 Aima Baig is progressing faster and one day for sure, she will be one of the best singers in the industry.
Here are the thoughts of the people after hearing the song, Ballay Ballay.
#BallayBallay is full of energy, hapines & festive feel- Ibrar's voice itself is powerful & Aima is jus perfect for this song
#CokeStudio11 pic.twitter.com/HmHjqY4h8L

— Afshan Younus (@AfshanYounus) October 5, 2018
ABRAR UL HAQ MY FAV is back on @cokestudio
what a song loveeee it. Aima Baig did an equally great job on this punjabi mash-up. It makes me so happy seeing them doing great songs from the old days. ❤️#CokeStudio11https://t.co/V0i0Ppin5s

— iqra🌹 (@probablyawake_) October 5, 2018
#AbrarUlHaq is Bhangra king and his rocking performance in the song #BallayBallay #CokeStudio11 took us back to 90s.. This song is going to be played in every Mehendi from now..

— Protego Maxima (@KararaKarachi) October 5, 2018