A person who passed 40 years of his life in an Indian jail for the sake of his motherland, Pakistan and that person was Maqbool Hussain. He was a soldier in Pakistan army who faced extreme torture from India. He even gets mentally disabled there. He breathed his last at the Combined Military Hospital (CMH), in Attock and buried with full military honours.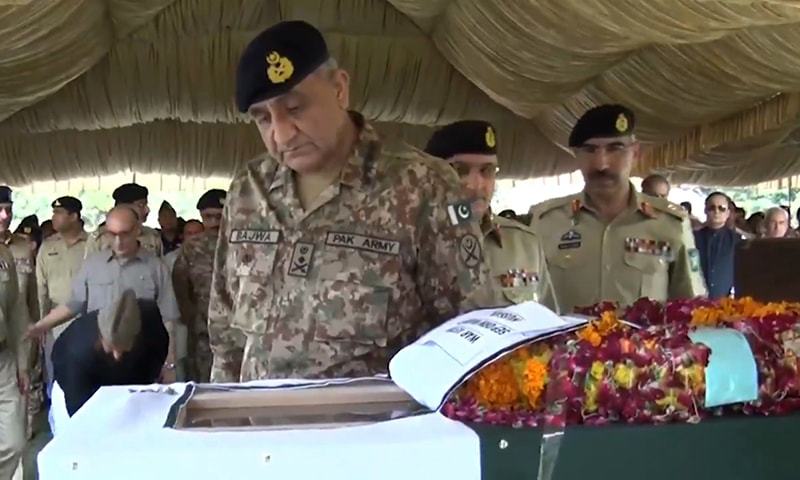 Sepoy Maqbool Hussain received the Sitara-e-Jurat, the third highest military award of Pakistan. Chief of Army Staff General Qamar Javed Bajwa expressed his grief on Maqbool Hussain's demise.
In 1965 war, he was taken as a prisoner by the Indian Army. He was suddenly disappeared and declared missing on August 20, 1965. The Indians took him along with them. They persecute him so badly. Army but never given the status of Prisoner of War (POW) through which he could get certain rights and benefits.
Funeral prayers for Sepoy Maqbool Hussain offered https://t.co/7lomZ6op6G pic.twitter.com/Wf2Wn9XR67

— Dunya News (@DunyaNews) August 29, 2018
They thought they could break down Sipahi Maqbool Hussain and obtained information from him. They tried everything in their power, all sorts of mental and physical torture, but they could never break Maqbool Hussain's resilience. The torture grew to such an extent that they cut off Sipahi Maqbool's tongue, taking away his power to speak forever.
Sipahi Maqbool Hussain lost his tongue by Indian torture after refusing to say Pakistan Murdabad pic.twitter.com/6bXPmetdf1

— PAF Falcons (@PAF_Falcons) December 27, 2017
After spending 40 years in jail, he was released through Wagha Border pass in 2005 and was given the status of civilian prisoner instead of Prisoner of war. He suffered callous torture but never spoke a word against Pakistan. Whenever he bleed, he wrote "Pakistan Zindabad"  on the walls of jail with his blood.
People like Maqbool Hussain, who laid their lives for one's country, never utter a word against his nation whatever the result is. A hero like him born once in decades. We must respect such a person and must give honour to him.
Namaz e Janaza of 1965 war veteran Sepoy Maqbool, SJ offered at Chaklala Garrison. COAS & large number of offrs/sldrs attended the prayer and paid respect to the national hero. Deceased will be buried with full mil honour at his native village Narian, Azad Kashmir later tonight. pic.twitter.com/2zarFd2x09

— Maj Gen Asif Ghafoor (@OfficialDGISPR) August 29, 2018
Our people makes a fascinating movie on the life of such a great person, Which fill every eye with water and touches the soul. We are unable to forget a knight like him.