We grew up hearing stories about the bravery and courage of Pakistan army in the 1965 war, and how we defeated India and captured large areas of Indian lands. But quite recently, it came as a shock to me to learn that many other countries, including our allies, disagree that Pakistan won that day. Most other countries unanimously agree, that even though Pakistan and India were at a stand-off for quite some time, by the time it was over India had the upper hand. Today, I will try to unpack the true facts of the 1965 war.
Operation Gibraltar
Pakistan launched a secret mission to send 30,000 armed men to liberate Kashmir from India. This was known as Operation Gibraltar, and by the time India found out, we had already reached the outskirts of Srinagar, the capital of Kashmir. An Indo-Pak war had been brewing even before it became inevitable after the Rann of Kutch crisis in 1965. Having been given a bloody nose and severely embarrassed by being unable to match oratory with results, India was determined to teach Pakistan a lesson. Nevertheless, we had an opportunity, and India's coastal town of Dwarka was chosen as a target.
Prior to the war things looked bleak for Pakistan. Indian navy was larger, was better equipped and had far greater offensive obstacle-crossing capability. India possessed a carrier, 2 cruisers and 19 destroyers compared to Pakistan's light cruisers submarines and 7 destroyers.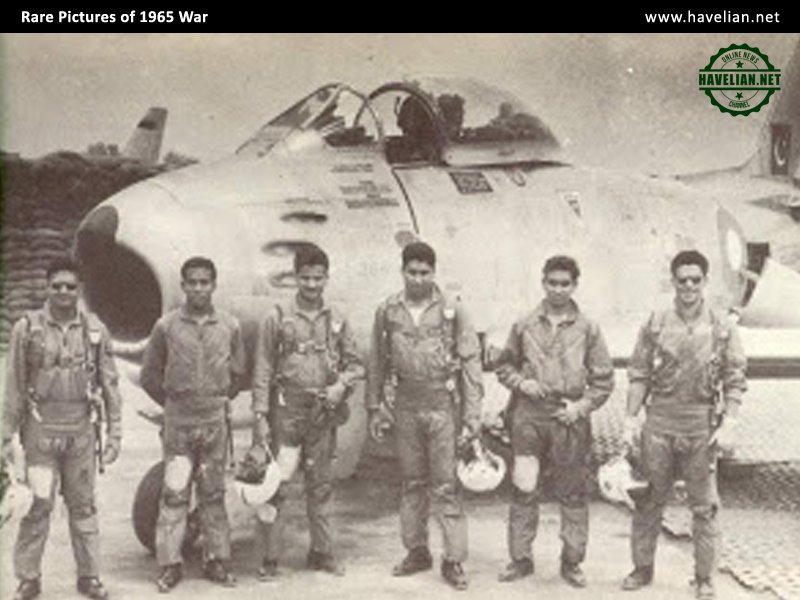 India's Attack
India retailiated by attacking early morning on the border, while the surface fleet was preparing for its weekly exercise. Fully fuelled, armed and provisioned, the ships sailed before 0800 for their war positions. In the afternoon, the cruiser Babur, destroyers Badar Khaiber, Alamgir, Jahangir, Shahjahan and Frigate Tipu Sultan were ordered to proceed to Dwarka ar night. They were to be on station to carry out bombarded by midnight, fire 50 rounds per ship and retire area by September 8.
Before the war, the United States and the United Kingdom had been major material allies of both India and Pakistan, as their primary suppliers of military hardware and foreign developmental aid.
However, India army attacked in Punjab sector and nearly reached Lahore. The Indian army saw no army as near as the Lahore Gymkhana. They thought that it was a trap set and halted their own progress. Gen Ayub Khan spoke of how Indian army attacked Lahore that morning at different places with an infantry division three armour regiments and that Pakistan was at war with India. Students of military strategy are well aware that a force of that proportion when launched over a small distance such as that between the international border and outskirts of Lahore city.
It was, therefore, no empty boast form Indian army chief general Chaudhary, who wanted to celebrate the evening of Lahore's most well-known address. but the Indian attack was blunted and attackers were stopped dead in their tracks by a much smaller force. These Pakistani soldiers made histories by their pure courage and firmness before reinforcement arrived and Lahore was saved.
The war was said to be a draw between Pakistan and India but the most natural assessment agree that India had the upper hand over Pakistan.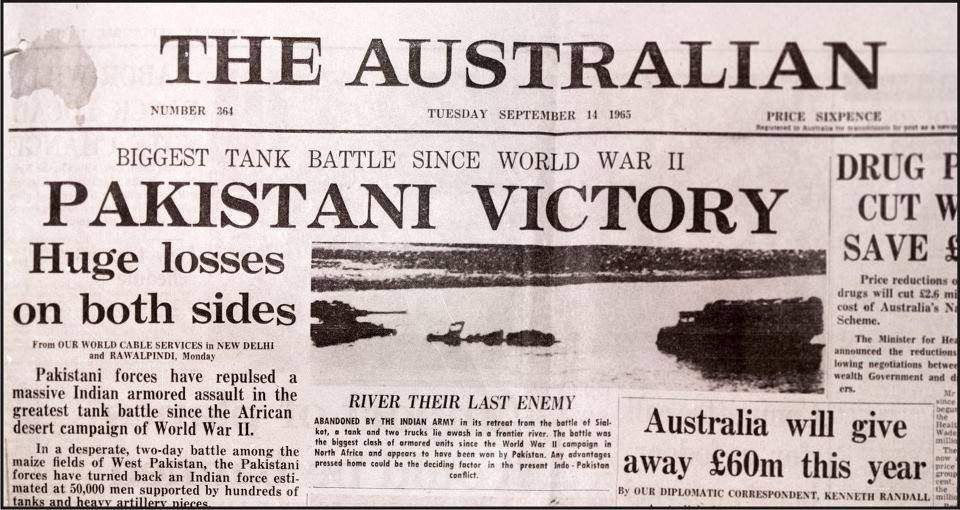 The Potential Defeat
Many in Pakistan believe that this is a victory because Pakistan Army thwarted Indian army's attempt to capture Lahore. The claims on Pakistan side also state that more IAF aircraft was lost as compared to PAF losses. India on the other had captured more territory, but if the main objective of 1965 was to liberate Kashmir then that was not achieved. Ultimately USSR proposed a peace negotiation and the Tashkent treaty was signed. Most neutral assessments, however, agree that had the war been prolonged by another week or more, it would have resulted in a heavy defeat of Pakistan. But as they say, there is no point in arguing on "if's and but's" in hindsight.